Is Pet Insurance Worth It?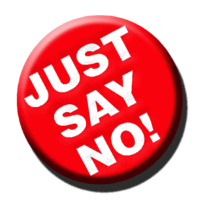 Pet insurance? For many the idea of insurance is peace of mind. We have it for our homes, for our cars, for our health... we can't think of existing without it.
Now that we spend so much on our pets every year, does it make sense to insure animals?
There's not a yes or no answer here. You need to consider the value of your animal and read the small print. But most of the time it's a waste of money that you shouldn't touch with a ten foot pole.
Even though you can get coverage for regular veterinarian visits, the cost of insurance is typically much higher. So even though you'll be saving money in the case of a terrible event, unless it happens relatively early in the pet's life you may well have already paid that much in fees!
Now chinchillas, for example, do not need to see a veterinarian regularly. You could be paying up to $200 a year and not using that money. Should a problem occur, say, when your chinchilla is 7 and you need to go to the veterinarian you've not only spent $1400 already, but the interest associated with that money you've been loaning the insurance company!
Now, since most chinchillas don't have significant health problem if they are well cared for - do you really think that pet insurance is money well spent?
Also, insurance will not cover problems you already know about - so don't look there for help later, either.
You're almost certainly better off putting what you would be paying to pet insurance in a separate savings account.
Check out Consumer Reports' take on pet insurance. And save your money.
---
Head here if you need more information on training your chinchilla.
Here's some general information about chinchillas.