Chinchilla Photographs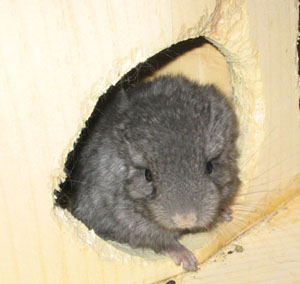 Everyone loves chinchilla photographs! Almost every page of our website has pictures of chinchillas. Here, we'd like to put your chinchilla pictures! Just fill out the information below and share YOUR chinchilla!
Make your chinchilla famous!
We will have pictures of standard chinchillas, detailing some of their best qualities.
We will also have chinchilla photographs of all the possible colors (mutations).
Have a great chinchilla picture to share?
Do you want to show off your chinchilla? Maybe tell a little story about them? Share it here!
See other people's chinchillas!
Click below to see contributions from other visitors to this page...